Invoicing is a vital aspect of business transactions. It provides a formal record of deals, ensures timely payments, aids in financial record-keeping, and helps manage inventory. Emphasizing invoicing's necessity fosters transparency and supports a thrivi
Firnas is an invoicing platform designed for entrepreneurs, streamlining the invoicing process. With user-friendly features and automated payment reminders, it ensures timely payments and maintains positive client relationships. Firnas also aids in financ
Experience the power of advanced invoicing with Firnas, offering a range of features to enhance your invoicing process like never before:
Firnas takes your management to new heights with these advanced options, making your business transactions smoother and more efficient than ever. Streamline your invoicing process and elevate your business with Firnas today!
Starter
Simplify invoicing with essential tools for smooth business starts
Reorder products within invoices
Basic
Foundational invoicing capabilities without limitations
Reorder products within invoices
VAT Validation within Europe
Make credit note directly from invoice
Unique payment communication generation
Dynamic Document formatting
Convert document in 1-click
Pro
Unlock all the functionalities to seamlessly run your company and gain full insights.
Reorder products within invoices
VAT Validation within Europe
Make credit note directly from invoice
Unique payment communication generation
Dynamic Document formatting
Convert document in 1-click
Multiple commercial names
Invoice number verification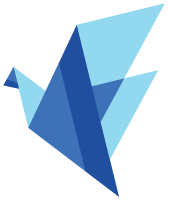 Firnas Solutions
2018 © Firnas Engineering Solutions. All rights reserved