More about our story and values
Company Overview
FIRNAS Solutions, established in 2018, is committed to empowering entrepreneurs with the tools they need to succeed by effectively managing their businesses. Our core mission is to simplify business management, allowing entrepreneurs to focus on their vis
Founder
FIRNAS Solutions was founded by Helde Mitsast, an aerospace engineer turned entrepreneur with a background in mechanics and IT development. Faced with the challenge of finding suitable business management tools, he embarked on the journey to create an all
Our Values
Efficiency, simplicity, and a customer-centric approach are at the heart of everything we do. These values guide our interactions with customers and partners, ensuring seamless software performance and responsive support.
Unique Selling Proposition
What sets us apart is Firnas, a comprehensive SaaS product that combines essential tools for efficient company management. From invoicing and accounting to real-time dashboards and stock management, we've got it all covered. Our adaptability shines throug
Addressing Your Needs
Firnas Solutions addresses the unique needs of entrepreneurs by providing a holistic platform. Our software enables you to gain insights into your company's performance, facilitating quick and informed decision-making.
Customer-Centric Approach
Customer satisfaction is our top priority. We actively engage with our customers to understand their needs, collect valuable feedback, and implement improvements. Our success stories are a testament to our commitment.
Our Culture
At FIRNAS Solutions, a culture of autonomy thrives. Every team member's voice is valued, and thoughtful discussions lead to innovative solutions that benefit our customers.
Future Goals
Our journey continues with plans to expand our offerings. We're working on tools for prospecting and email campaigns to provide a comprehensive suite for all aspects of company management.
Contact Us
We're here to connect with you. Feel free to reach out through our website's live chat or email us at contact@firnas-engineering.com. Let's shape the future of business management together.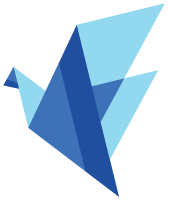 Firnas Solutions
2018 © Firnas Engineering Solutions. All rights reserved